But first...
How do we define "best" in the best freight forwarder network?
Let's clear this up before we carry on. The best freight forwarder network is simply the one that provides real value to your business. How many service providers do you entertain and how much of your company's precious funds are spent on services that can't even prove their worth?
Whether you are throwing away cash for unnecessary services or overpaying for services that you wish were better, it never feels great to do so. But ask yourself this: would you be willing to pay a fee of, say, 2,500 euros just once per year if it would double your incoming business? Or what if this one time fee meant you didn't have to bother with investing in highly expensive technology in order to keep up with your competitors?
And speaking of competitors- what if this one time fee meant protecting you against competition in your region while providing you with steady incoming sales? Lastly, would that one time fee be worth having someone else do the sales and marketing activities on a global scale for you, considering that you'd like to expand into new markets?
If you've answered "yes" to any of these questions, then you already know what the "best" in best freight forwarder network means to you. To give you a clear overview...
Here are the best services a freight forwarder network can offer you:

# 1 An Integrated Online Platform
All of your competitors are going digital. And Investing large sums and an extensive amount of time in building your own platforms is not only time-consuming and cumbersome, but also quite the financial risk. You're a freight forwarder, not a tech start-up after all! So naturally, you would expect the best freight forwarder network to provide up-to-date and innovative technology to help you execute your business more efficiently and in-line with what your competitors are doing.
For example, members of 7ConNetwork get access to a fully integrated shipping platform from which you can complete the entire shipping process all in one place. From quotation & booking to invoicing and settlement. Plus other add-ons like cargo insurance options are provided and integrated seamlessly within the booking process on the platform.
# 2 Sales Generation
If you're worried about losing clients or struggling to win new clients, joining a freight forwarder network solves these problems. The best freight forwarder network generates sales for you. Acting as the referral agent between you and the shippers you just can't seem to reach or have the means to hold on to.
If the network operates a booking platform as well as effectively promotes it to shippers, then shipment requests come rolling in and are yours for the taking. The network takes care of attracting the attention of a global pool of shippers and getting them to book their shipments on the platform. But the network administration doesn't handle the cargo, you do.
# 3 Exclusivity
You may have noticed forwarder networks promote either massive member counts or exclusivity. Big numbers can aid in procurement, but they also mean much competition between members of the same regions. The best freight forwarder network balances the right number of members- enough to gain procurement advantage but not too many as to create a competitive atmosphere within the network.
The way 7ConNetwork manages this is by only allowing one expert agent per port, per modality. And yes, expert is a keyword here. As an expert member in your specialization, you gain all the business according to that specialization in your region. So it results in increased sales for every member and unparalled network service quality.
# 4 Networking Avenues
Another main priority most forwarders have when joining a forwarder network is meeting new business partners. To get introduced to your fellow members, oftentimes a member list in the form of a word document or email gets passed around , which includes the names and contact details of your fellow members.
The member list at 7ConNetwork is provided via the digital Agent Finder. With this tool, you can find, reach out and connect with the best partner for your business. Plus meet the entire community of members at our annual events and create business plans together. Of course physical events in these Covid-19 times are not realistic, so digital meeting solutions are being utilized. Both the Agent Finder and the Annual Networking Event also serve as marketing exposure and promotion for your company as your logo is published for the network to see.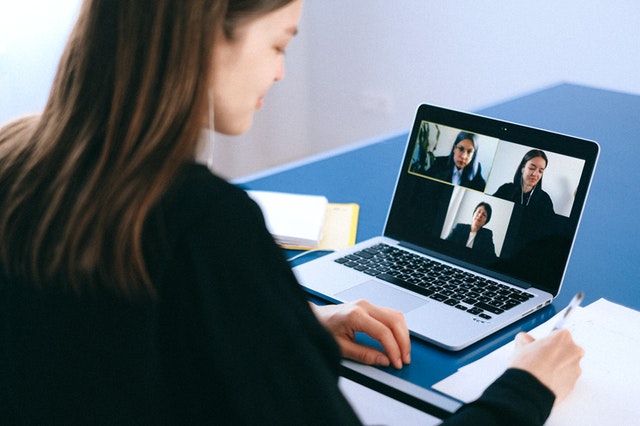 # 5 Global Marketing
Effective marketing is expensive. On average, transportation companies spend nearly 8% of their annual revenue on it. And time consuming if you want it to get done right. If you don't have the resources for effective marketing activities on a global scale, then better to let the experts take care of it for you. But there are only a handful of networks out there that provide high quality marketing services. The best freight forwarder network is also a master of global marketing.
Included in a 7ConNetwork membership is a Global Marketing Program where your company and its activities will be promoted in the 7ConNetwork newsletter and social media channels, within blogs and articles curated by the 7ConNetwork Marketing team.We also provide tips and training for maximizing your exposure on your own social media accounts. So you and your business get promoted amongst all members as well as to shippers and the broader global community.
# 6 Payment Protection
The one setback of branching out and engaging in new business ventures with new partners is the uncertainty and trust when it comes down to paying for transactions. This is another area where it is best to work with partners within a vetted network, whereby each member agent is thoroughly screened before acceptance. This already takes much of the risk out of dealing with new partners.
All members within the 7ConNetwork are vetted not only for their financial records and judgment on liquidity, but also for their background and expertise. The best freight forwarder network is a result of the best forwarding agents coming together and working in a highly professional manner. Plus to even further set your mind at ease, 7ConNetwork provides a payment insurance policy of up to 25,000 USD along with an online claims settlement service.
# 7 Global Coverage
Increasing sales often means expanding into new territories or becoming more prominent in some of the one you're already operating in. The best freight forwarder network for keeping your options open and raising interesting opportunities is a network of Global Coverage. This means there is a presence in the major trade lanes throughout the world and a large number of the busiest ports covered on all 7 continents.
Along with the aim of Global Coverage, 7ConNetwork is derived from a multi-modality concept. This means you can guarantee your clients that their products will be imported to or exported from anywhere in the world, no matter the manner in which it needs to be shipped. And you always have a local, trustworthy partner where you need one.
Much more than your average forwarding network
The best freight forwarder network is exceptional and has been created through the experience of a forwarder. It's one that has been listening and observing and is providing solutions to the struggles of the independent freight forwarder.
Having been in the field of forwarding for a long time, in early 2020 our team decided to set up the network and platform to contribute to the freight forwarding industry in a different manner. Although we are still a young organization we already cover +150 ports in +55 countries and growing weekly. Now is your chance to claim your spot in an up-and-coming, powerful network of independent freight forwarders.