It's time to ramp up sales to keep your SME forwarding company afloat
So what are the major threats freight forwarders are facing?
Let's take a look at 3 companies to get a visual on the trend: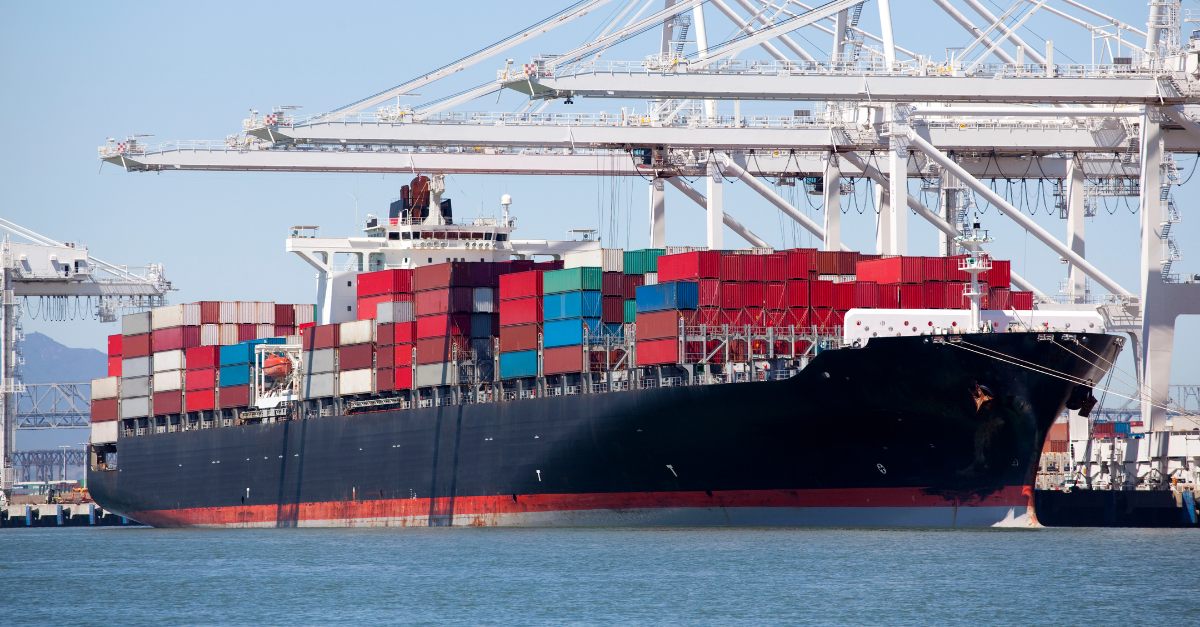 Hyundai Glovis Co., a logistics unit of Hyundai Motor Group, has recently opened a branch for air freight forwarding business at Frankfurt Airport, Germany in order to broaden its air transport business scope.
Frankfurt Airport is a strategically important location. This will allow Hyundai to expand its air cargo business into the European market, carrying out shipping for multinational companies in industrial sectors such as: auto part manufacturing, high-tech component supply, e-commerce and consumer goods.
Initially, they will handle cargo sent from Europe to South Korea and then further expand to the Americas and finally the Asia-Pacific region by the end of the year.
Could this new business be the company's preventative action to pre-dominate shipping of Covid-19 medical supplies and vaccines which need cold-chain storage and solutions?And/or possibly to prepare for the surge in global trade anticipated as the global economy recovers from the pandemic?
Well, it sure looks like it.
Amazon has been operating as a non-vessel operating common carrier (NVOCC) between China and the US since 2016. By the beginning of 2018, freight shipments had already exceeded 5,300 shipping containers filled with approximately 4.7 million cartons of consumer goods from China to the United States. With this initial end-to-end logistical success, Amazon has gained enough expertise to grow its operations. Until now, it is the only e-commerce company to make such strides.
Amazon could likely convince more merchants to sell on Amazon with their attractive full-service logistics solution. They enable even the smallest of Chinese manufacturers to sell directly to US consumers through only one provider for each part of the transaction- minimizing shipping delays due to the mishandling of parcels via the multiple hands they normally would have to pass through en route to the end destination. They have exposed the faults and holes in the fragmented logistics industry and are creating a seamless shipping process from China to the US.
Experts indicate that competition should be alarmed. Due to its massive buying power, Amazon already has the ability to control procurement costs for its own products. Taking this value and also applying it to freight forwarder customers, they have the opportunity to become a powerhouse in the ocean freight sector offering value to customers on or off their e-commerce platform equally. Additionally, though Amazon NVOCC services are currently only providing logistics services for Amazon sellers, we can speculate from their historic behaviour that nothing will stop them from providing them to non-sellers in the future.
It's clear that Maersk's long term strategy is to eliminate the need for forwarders. The year 2020 was so profitable for carriers while forwarders took a massive hit due to skyrocketing freight rates. Maersk comes into 2021 with 3 billion USD in profit and virtually no debt, with the expectation of continued business growth.
According to the Loadstar, forwarders claim Maersk has become increasingly restrictive in offering named accounts, while Maersk Spot has taken the FAK business, making it increasingly difficult for forwarders to manage their portfolios and provide customers with rates. Word around the street suggests that Maersk is going directly to the shippers involved.
In May 2020, DB Schenker removed more than 90% of the freight volume loaded at Maersk, and shifted them to other shipping companies Other bigger forwarders, following DB Shenker's lead, may all abandon Maersk soon. Many are concerned that the shipping line's new "integrated" business creates conflict of interests and obviously aims to cut forwarders from its business.
Two shipping lines have also reportedly warned customers about using Maersk's freight management services: "Maersk can now see how other lines act in terms of weekly allocations; you can't trust that it doesn't have a conflict of interests." As one legal entity, Maersk is a supplier as well as booking capacity with other shipping lines. It is widely considered an aggressive strategy and does not offer the neutrality industry professionals expect from a carrier.
In order to rise above the trending threats, it's imperative to have a strong sales strategy. For freight forwarding company operations, it's normal to be kept extremely busy with the day-to-day business and spend less time on Marketing and Sales activities.
So to help you with developing a solid sales strategy, here are some considerations:
Keep your customer-centric sales approach
This is the one area where SMEs have an advantage over bigger forwarders and where shipping lines lack terribly. Take the time to research your target customers and prospects, ask questions and prioritize listening over talking. Find their pain points, learn their challenges and company goals, so you can find where your services fit in.
Any forwarding agent knows that relationship building is key in the industry, therefore an extra show of empathy in these changing times should help keep existing bonds strong. You can go the extra mile to offer help and kindness with general tips that will help them manage and grow their business which you personally find useful, like recommendations of unaffiliated books, blogs, or online courses.
Sales Needs support from Marketing
Speaking of sharing: Are you promoting your business and your personal expertise on LinkedIn? Visibility is extremely important and social media platforms offer you the chance to increase visibility for free. Being active on LinkedIn can also help your networking efforts, especially since it's difficult to travel and meet new overseas partners at the moment.
Make sure you're sending the right message through your other channels. An updated and informative website helps bring clarity to prospective customers and put on a good image of the company. A newsletter or email marketing campaign can also help support your cold calling efforts as well, as your company has a higher chance of being familiar to your prospects.

Get Digital
Traditional NVOCC's, freight forwarders and shipping lines are going to have to turn to digital solutions to keep up with decreasing prices and efficiency. Furthermore, they will have to promote trust and work on reliability and visibility.
Shippers, like their end consumers, demand user-friendly digital solutions. So provide your clients with digital tools and digitize/automate as many of your processes as possible. Offer something like the 7ConNetwork booking platform, which makes it extremely easy for shippers to book their shipments without having to call or email you.

Leverage freight forwarder networks
Perhaps the safest and most sure proof way to acquire new partners and gain more volume is to join an agency network. Most networks offer a protection policy and vet their members before they accept them. Watch out for the latter though. Depending on the quality of the network, they may forgo the vetting process in order to reach bigger numbers of agents.
Another way to leverage a forwarder network is by using their high tech tools and marketing reach to your benefit. If marketing is not your strong suit, you can outsource that to marketing service providers or join a forwarder network which markets your company for you.Digital infrastructure is quite an expensive investment and just because you have a cool new digital tool does not mean that your prospects will come flocking toward you. You need both the tools and the Marketing activities to attract the customers.
Join the best frieght frowarder network to boost your forwarding business
7ConNetwork is the only exclusive, global forwarding network which offers and advertises an advanced digital booking system to shippers on behalf of the whole network. This means that all shipments booked through the platform get handled by the 7ConNetwork member agents in the respective import and export locations. Learn more about how our services can upscale your sales strategy here.