Now that the Biden Administration has been in office for a few good months, what's the update on trade relations between the world's 2 biggest trading nations?
Much of the answer to this question can be summed up in 6 statements the president and his administration have made.
But first, for some context, here's a quick timeline on the latest significant events:
March 10, 2021
On a good note and in line with his prerogative to end the pandemic, the Biden administration extended tariff exclusions on medical products from China until September 30, 2021.
March 12, 2021
Five Chinese companies including Huawei were named to a new blacklist published by the US Federal Communications Commission on the grounds of national security.
March 17, 2021
The US sanctioned 24 Chinese and Hong Kong officials and threatened foreign financial institutions that knowingly conduct significant transactions with the sanctioned individuals.
March 18-20, 2021
The first high-level face-to-face meeting between the US and China in Alaska, ended in heated arguments and "fundamental" disagreements.
March 22, 2021
Things really heat up as the EU, US, UK, and Canada sanction China for alleged human rights abuses against ethnic minorities in Xinjiang and, in retaliation, China sanctioned back. Leading Western apparel brands including H&M, Nike, Adidas, and Burberry are facing backlash and boycotts in China due to concerns over the possible use of forced labor.
April 8, 2021
Seven Chinese supercomputing entities were put on the entity list, meaning that American companies are not allowed to do business with them without first obtaining specific licenses. According to US authorities, they have been partaking in activities contrary to the national security or foreign policy interests of the US.
April 16, 2021
Tensions aggravated between the US and China as the US President and Japanese Prime Minister announced a commitment to working together "against" China. A joint announcement included "the importance of peace and stability of the Taiwan Strait". To add insult to injury, they also announced major joint investment activities in tech and supply chain.
In response, the Chinese embassy in Washington indicated "strong concern" and "firm opposition", stating that China "will firmly safeguard its national sovereignty, security, and development interests."
However, on the same day, a more positive joint statement was announced from the US American and Chinese Special Presidential Envoys for Climate. As per their joint statement, the two countries will cooperate with each other as well as with other countries on the climate crisis.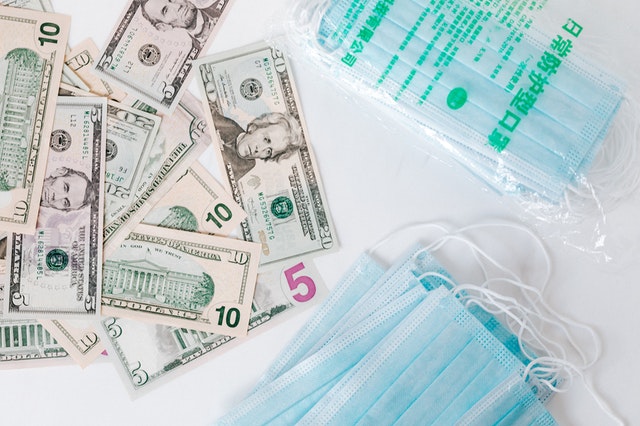 Here are the 6 statements from President Biden that basically sum up US China trade news
His promise while running for office that he "would not sign any trade deal until we have made major investments in our workers and infrastructure."
"Promoting long-term supply chain resiliency for equipment and supplies [is] critical to protecting public health in the United States."
The Biden Administration's pledge to "stand up for American farmers, ranchers, food manufacturers and fishers by pursuing smarter trade policies that are inclusive and work for all producers. The trade agenda will seek to expand global market opportunities for American farmers, ranchers, food manufacturers and fishers and will defend our producers by enforcing global agricultural trade rules."
On the initiation of a comprehensive review of U.S. trade policy toward China: "[it] is integral to the development of the Administration's overall China strategy."
The Biden Administration's promise of a multilateral approach during the campaign: "on its own, the United States represents about a quarter of global GDP… When we join together with fellow democracies, our strength more than doubles. China can't afford to ignore more than half the global economy. That gives us substantial leverage to shape the rules of the road on everything from the environment to labor, trade, technology and transparency."
The trade priority of "restoring U.S. leadership around the world and repairing partnerships and alliances."
Source: https://www.hellenicshippingnews.com/united-states-us-trade-policy-in-transition-what-you-need-to-know/
So far, the Biden Administration has kept to its promises of focusing on pandemic relief and infrastructure instead of global trade. In terms of US China trade relations, it looks as though no rapid changes on the Trump Administration's policies will be made for the time being.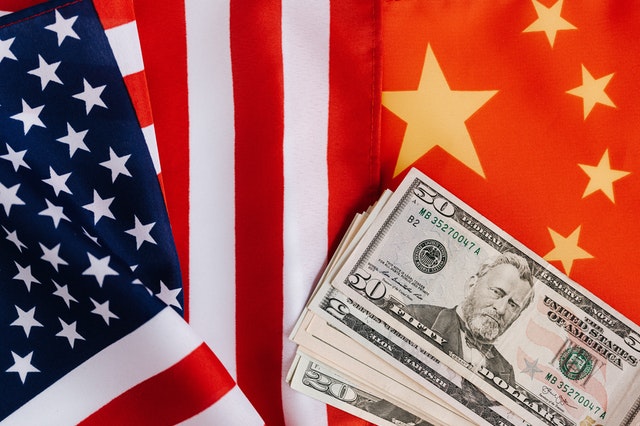 In other US China trade news...
Economic activity in the United States has rebounded more quickly than most of the world in terms of the pandemic. Consumer demand is driving in more and more imports, thus creating a record high in the trade deficit in goods.
The goods trade deficit rose 4.0% to $90.6 billion in March, with a 6.8% advance in imports to $232.6 billion. Exports of goods increased as well by 8.7% to $142.0 billion. The hottest commodities being: motor vehicles, industrial supplies, consumer and capital goods, and food.
It's clear that the US stimulus package has helped boost consumption. And economists suggest the goods trade deficit to remain until at least the end of the year. Of course, as Americans become vaccinated and restrictions are lifted, demand will shift back to services like air travel and dining out.
"Supply chain bottlenecks will probably remain a constraining factor in the near term that could weigh on trade," accordong to the chief U.S. economist at High Frequency Economics. "However, flows will likely bounce once restrictions on all activity are lifted globally."
US China trade news sparks concern for the future of global trade
The pandemic has already shown the dangers of reliance on one location for such a high perecntage of gloable trade. The disruption continues as evidenced by the port congestion in LA -Long Beach. And, as tensions continue to escalate between the US and China, it is possible that a supply chain so heavily reliant on Chinese manufacturing will have to adjust. Many manufacturers are already jumping ship and heading to Vietnam.
[Related: Supply Chains Shift with Manufacturing in Vietnam on the Rise]
Whether you gain new clients in China or your current clients shift over to other countries, 7ConNetwork can assist you with forwarder coverage in Asia. Visit the Agent Finder today to meet your next international forwarding partner.