Brazil trade surplus makes global headlines
Brazil published a $61 billion trade surplus in 2021, setting all eyes on this economic powerhouse. Exports hit a record of $280.4 billion largely due to a rise in prices amid the COVID-19 pandemic, with imports totalling $219.4 billion. Growth in exports to the United States surged 44.9% while exports to China (Brazil's largest trading partner) rose 28%.
Source: Reuters
Trend watch from our agent on the ground
To learn more about what the visible trade trends are in Brazil, we interviewed Alessandra Lopasso, our 7ConNetwork expert agent on the ground. Lopasso is the President of Centaurea. Click the "play" icon below to watch the full interview:
Key Facts and Figures on Brazil and the European Union Trade Relations
According to the latest published figures of 2020, Brazil was the 14th largest partner for EU exports of goods (1.4 %) and the 13th largest partner for EU imports of goods (1.5 %). The Netherlands was the largest importer of goods from Brazil and Germany was the largest exporter of goods to Brazil.
Brazil exports a different variety of products, but top exported goods include:
Oilseeds
Mineral fuels, including petroleum
Ores, slag, ash
Machinery, including computers
Meat
Vehicles
Some of these goods have grown exponentially in export volume, notably:
mineral fuels (including oil)
food industry waste
Source: BizLatin Hub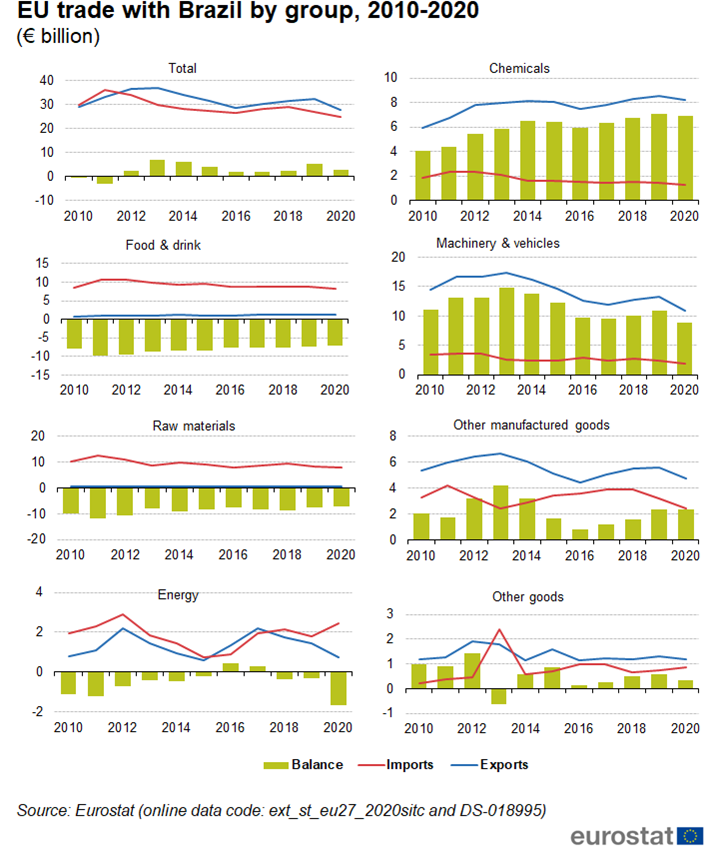 Growing Opportunities in Brazil for Shippers and Freight Forwarders
Brazil's strategic location, diversified economy and huge domestic market make it a hotspot for foreign business and investment. Companies using Brazil as their entrance point into the wider South American market are looking at exportable goods and penetrable markets nearby. But it's important to understand Brazil's export and import regulations to move goods into and out of this thriving country.
7ConNetwork has got you covered in South America with our network of highly professional forwarding experts. Contact us today to learn more about our network and get started on your new ventures to South America.