And now here we are- stuck in what seems to be an "almost back to normal" stage that seems never ending. Plagued with slow vaccine rollouts and new variants, all we can do is wait and make the best of the situation at hand. And as logistics professionals, who better to adapt and flow with crisis and disruption than us.
Last year we found a way to overcome the networking obstacle that home-office mandates and bans on international travel left us with. The industry's first fully online networking events emerged and we've pushed through a over a year of isolation with new business relationships regardless.
So now that everyone is returning to work after their holidays- conference season is ready to kick off again! Here are the top 3 conferences you have to attend this Autumn if you are a freight forwarder:
7ConNetwork Virtual Networking Conference
Dates: September 8-9, 2021
Location: Online
Price: 57€ until September 1st, then 77€
7ConNetwork is an agency network of expert independent freight forwarders and for their annual networking event, they have opened their doors to the public to encourage connection and cooperation amongst independent freight forwarders. As the conference is specifically for forwarders, it has been designed around the business interests, needs and solutions to the challenges of a freight forwarder. Approximately 300 freight forwarders are expected to be in attendance and all keynotes and presentations have been carefully curated to cater to them.

Benefits
Business Growth
Learn about how the 7ConNetwork helps forwarders connect and grow, and get exclusive access to the expert members
Efficient & Effective Networking
Efficiently find attendees to network with based on your specific freight forwarding needs and interests
Quality Guarantee
The event is organized by the successful DCS 2020 organizer with a proven track record of creating great event experiences for the logistics industry
Up-to-Date Market Info
Insights from expert speakers on current ocean and airfreight trends, including rates, digital advancements and future projections- all focused on what a freight forwarder needs to know.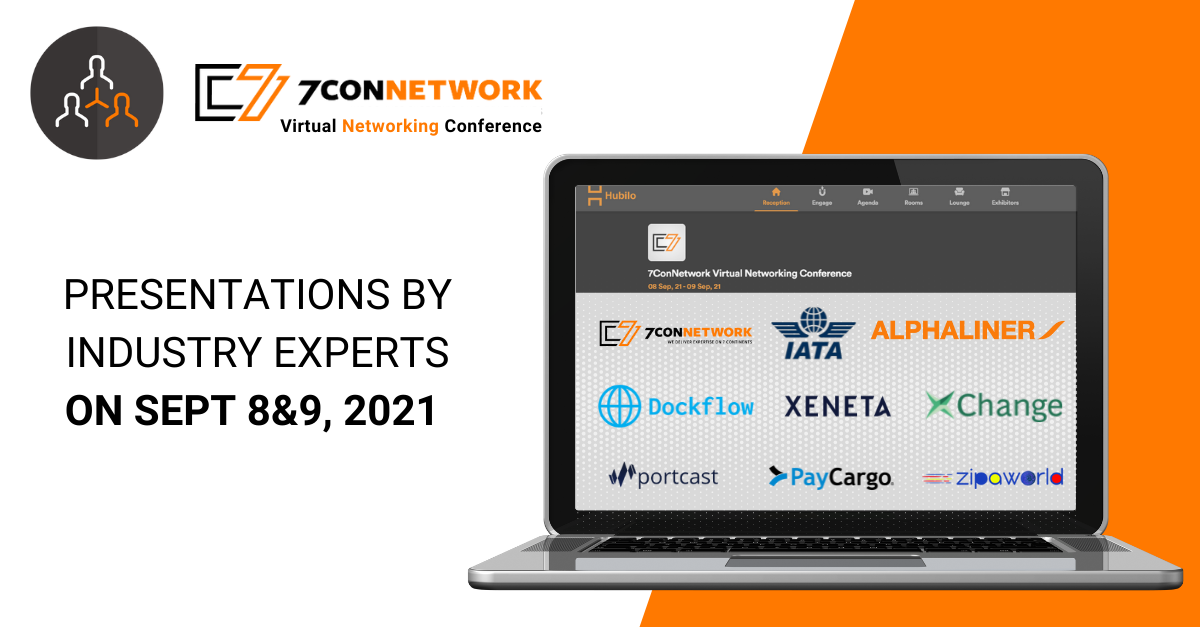 Container xChange Digital Container Summit 2021 (DCS2021)
Dates: September 15-16, 2021
Location: Online
Price: $29
Container xChange is a leading online plaform for 1-way container leasing and trading. Reeling from much success last year, as one of the first large-scale online networking event for the logistics industry, the DCS2021 is "back to business"
For the ocean freight forwarder, this event is geared towards connecting container users to owners. However, there are many possibilities to network with other forwarders, shipping lines and tech providers in the ocean freight realm. Plus you get access to exclusive insight from industry leaders through interactive keynotes and panel discussions.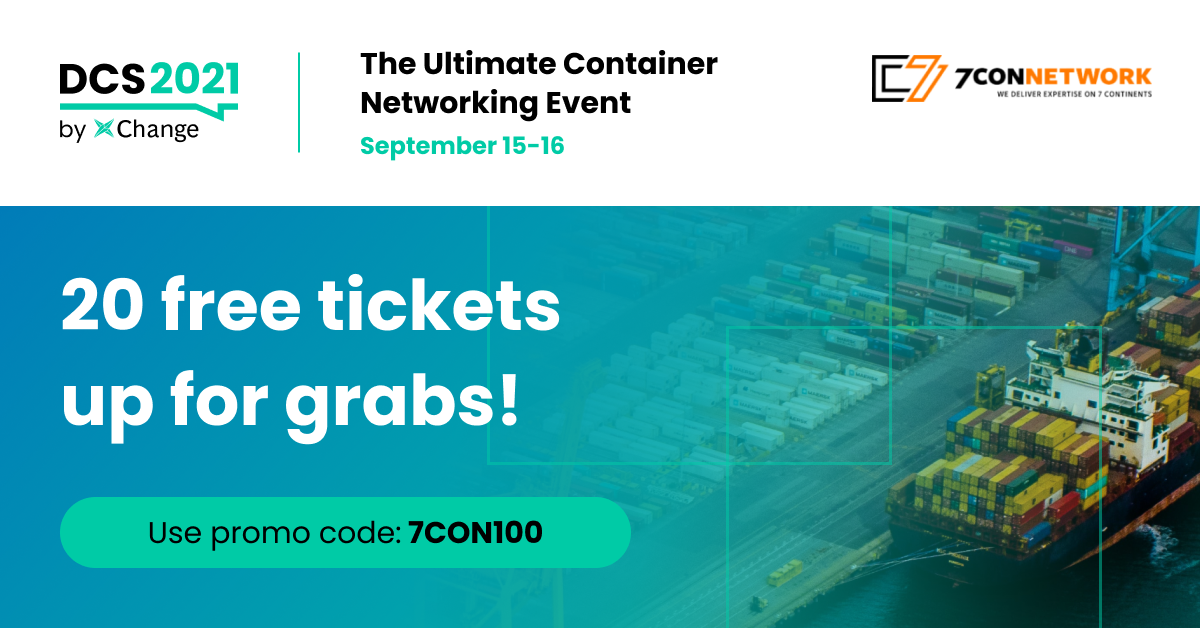 Benefits
New Solutions
Learn about the Container xChange product and find solutions through SOC container operations
Networking Opportunities
Choose from a large pool of your next potential suppliers and partners to meet.
Actionable Insights
Insights from industry renowned speakers on the ocean freight and container markets, tech, rates and how digital freight forwarders are advancing
Quality Guarantee
Over 98% of scheduled meeting were carried out at the DCS2020.
Intermodal Europe
Dates: October 26-28, 2021
Location: Amsterdam, the Netherlands
Price: free
Is this our first taste at going back to global in-person networking?
Intermodal Europe is the marquee event for the container transport and container logistics sector. For over four decades, Intermodal Europe has been the most targeted annual meeting point in Europe for companies associated with container shipping and intermodal transport across road, rail, and sea.
The event facilitates the opportunity to meet and do business with 140+ leading global suppliers, discover the latest container innovations and technology, network with senior-level peers, and hear about the challenges and opportunities facing the container shipping market today from field experts.
Health and safety is a priority, and that a range of measures are in place to ensure everyone involved is able to enjoy a safe, hygienic, productive and high-quality organised event experience.

Benefits
MEET 140+ leading global suppliers
ATTEND over 30+ free hours of conference sessions
DISCOVER new products, services and solutions
LEARN about the latest innovations and technology
MAKE the right investment decisions
NETWORK with opinion leaders