Brexit went into effect at the beginning of the year, and now, as predicted, is causing some trouble for the logistics professionals between the UK and the EU. There are the expected problems, like erroneous or incomplete documentation, but sometimes it is the little details within that catch us off guard.
So what are the little overlooked details causing all the fuss now?
Wooden pallets.

The "new" regulations around wooden pallets
These regulations are in fact, not new. Forwarders accustomed to shipping worldwide are very familiar with ISPM 15 international standards, whereas forwarders whose operations are completely domestic or within the EU may not be.
As the UK leaves the EU's single market and customs union, trade regulations for non-EU members naturally begin to apply. One such regulation that comes along with Brexit deals with the treatment of wooden pallets.
For exports to and imports from non-EU countries - with the exception of Switzerland - wooden pallets must be treated according to the ISPM 15 international standards. The regulation does not apply to trade amongst the EU members.
There is one curveball however: if you're moving wood packaging from mainland Great Britain (England, Wales and Scotland) to Northern Ireland, which is still part of the UK, you'll also need to follow the ISPM 15 international standards.
Quick breifing on the ISPM 15 international standards
ISPM 15 is applicable to wood; wood packaging materials such as dunnage, crates, reels, collars, and pallets; and other wooden items such as bracing.
Products that are exempt from the standards include alternative materials such as plastic, paper, metal, and engineered wood products such as plywood, hardboard, and oriented strand board.
The purpose of the ISPM 15 international standard is to protect the biodiversity and forest health of the importing countries' land. Invasive pests cling to wood packaging materials and the ISPM 15 international standards are considered to significantly reduce the spread of pests and subsequently their negative impacts.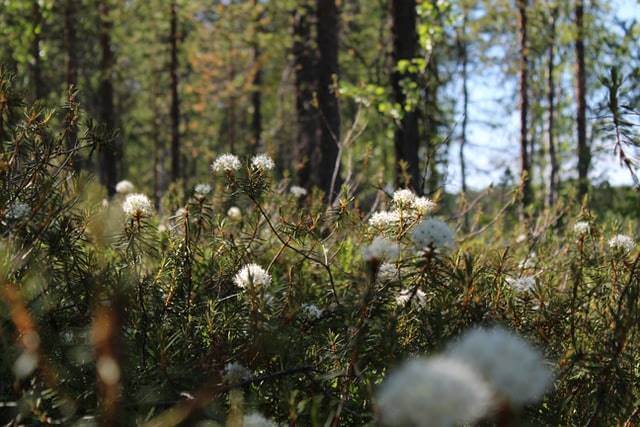 Expect short-term delays in the transport of goods into the UK
Wooden pallets are a fundamental part of trade and commerce. Typically, export-oriented companies have already been using pallets with ISPM-15 standard exclusively. Many companies trading within the EU and previously with the UK have not undergone the procedure. And unfortunately, many of these companies are just now realizing that they have to switch over.
"It is estimated that not even half of all pallets traveling between England and Europe comply with ISPM requirements," said HPE managing director Marcus Kirschner.
"Currently, customs officials on both sides of the Channel are turning a blind eye," HPE board member Joachim Hasdenteufel said. But when they start examining the pallets more closely, "every third truck stops," he said.
Technically, businesses that do not comply could face shipments being rejected and, in some cases, required to pay fines.
It should not have come as complete surprise
A spokesman from Timber Packaging and Pallet Confederation (Timcon) said they had been warned and there had been sufficient time ahead of Britain's departure from the EU to ensure 95% of wood packaging material was manufactured and marked appropriately.
However, as pallets and crates are frequently reused, repaired and recycled, there is the possibility of material in circulation without the correct certification.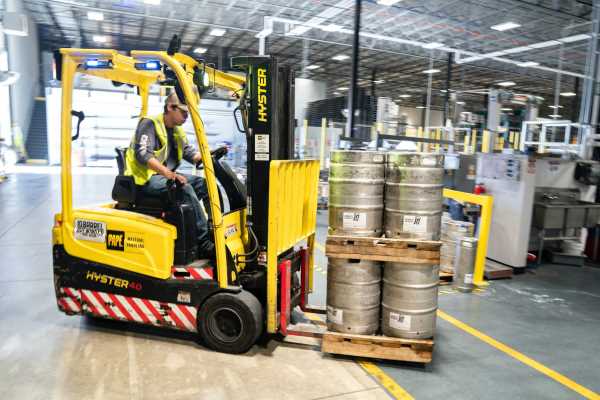 Pallets are like toilet paper?
The importance of wooden pallets cannot be dismissed. Many goods are transported on them, from food to car parts. "Pallets are like toilet paper," Hasdenteufel said. "As long as they're available, it's a C item. But if it gets stuck here, it abruptly becomes an A-item."
Luckily, it appears that there are still enough pallets available; they just need to be reworked in order to be put back into use. So a slight delay is expected, but not a complete bottleneck. In the future, "only the ISPM 15 international standard will probably be used," Hasdenteufel said.
Brexit going forward
This hiccup around wooden pallets is just a small example of the many hurdles EU and UK supply chain and logistics managers will have to jump as the reality of Brexit unfolds. As an EU forwarding agent, joining a freight forwarder network with coverage in the UK like 7ConNetwork, could be a smart strategic move to ensure smooth business in a rough transitional period. To learn more about our UK agents, visit our Agent Finder.