Charter prices for container ships "gone wild"
The Loadstar reports that shipping companies are tumbling over each other to get hold of second-hand ships in order to meet the huge demand for container transport. According a London broker, ship owners prefer to charter to top shipping companies such as Maersk, MSC and CMA CGM.
Why? Well, these big players are willing and able to pay the shipping companies top dollar.
High charter rates come from strong tonnage demand and very low availability of tonnage. Currently, we are seeing strong tonnage demand and a charter market with nearly zero spot tonnage. To put it simply, supply and demand economics- there's too much cargo and not enough ships. And that means the ship owners can have control of the rates in their hands.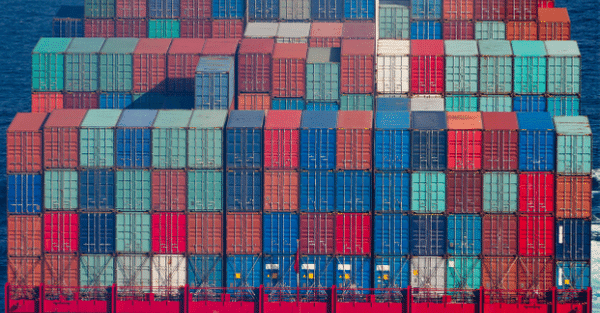 Supply chains haven't gotten a break since the first wave of the pandemic threw global trade off balance. Enter the e-commerce boom here. Exponentially more and more goods are being ordered as the world sits in various lockdowns, with consumers spending money on goods rather than experiences. All this means for logistics professionals is more and more cargo that needs to be transported… and consumers expect it NOW.
MSC, Maersk and Evergreen strategies
Maersk is chartering three 4,600 teu vessels for periods of 24 to 27 months at $35,000 per vessel per day, according to reports by Alphaliner. Just five years ago, 'Northern Priority', 'Northern Promotion' and 'Northern Precision' from British ship manager, V Ships, would have cost only around $5,000 per day. The Northern Priority is already on charter to Maersk, which has being paid $10,450 for it so far. But now has to start paying triple this rate in order to keep using the ship.
While MSC is also working hard on the charter front, it does currently have 451,000 teu on order, which is 10 times higher than Maersk's order book. And Evergreen, the recently Suez Canal infamous Taiwanese shipping line, has the most new builds in the pipeline. With 719,000 teu of new orders, they are the most aggressive carrier in the charter and secondhand markets.
Why carriers would pay high charter prices for container ships rather than buying or building ships
First of all, in order to buy a ship, the ship owners have to agree to a sale to the carriers in the first place. In the case that they are willing to sell, the state of the currently strong charter market gets factored into the sales price. Therefore, no significant cost savings are to be made here.
In terms of building, ships take 2-3 years on average to be ordered, built and delivered. And then this tonnage ownership turns into a 20+ year commitment. Thus ordering a new build ship today to fill an immediate requirement makes no sense- unless the carrier suspects the tonnage demand will become permanent.
So we can infer that some carriers don't expect this level of demand to remain permanent. As vaccines roll out and the world is able to start spending money on travel, entertainment and experience related activities, we'll be able to gauge what the real "new-normal" is in terms of tonnage demand.