Carrier Cycles are normalizing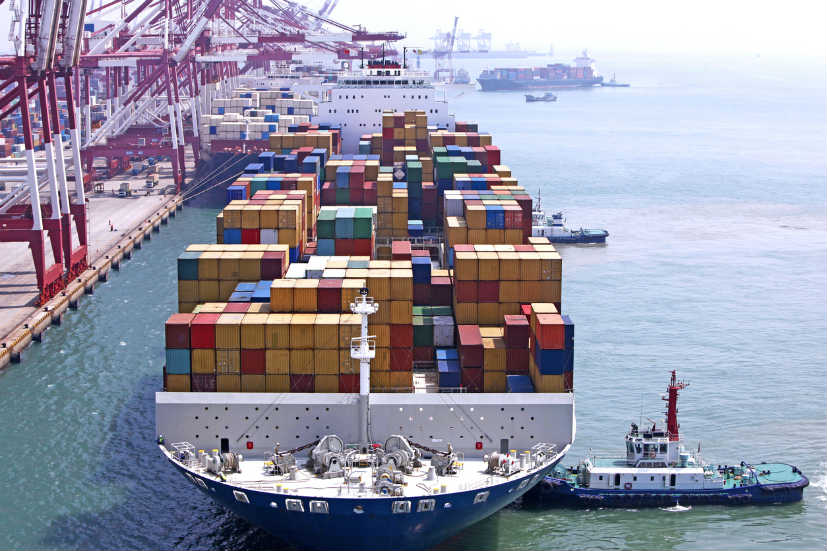 During the pandemic, it was almost impossible to find a carrier to transport your container. Prices went up to a level of USDLR. 15.000,- and higher on the largest trade lanes between the Far East to Europa and North America. This also resulted that new and small shipping lines came into the market. Now that volumes reduced, and capacity is stabilizing, rates have dropped a lot during the last quarter of 2022. Will those new and small carriers maintain services? This is very doubtful, they did charter against high prices plus on top of that the bunker charges have been also quite expensive.
During the 4th quarter of 2022 - there has been no high peak season surcharge and spot rates went down to a level of USDLR. 1700,- during December. Now shippers can be more selective in finding the right carrier again. Question is how all those shippers will act and re-act the next coming period, after being overcharged during the pandemic by the shipping lines who, as we all know, made fortunes.
The demand to move cargo dropped heavily
Today, a lot of warehouses are fully stocked with cargo which is not or slowly moving. Consumers are facing inflation plus high energy bills and have to compensate those additional outlays.
Shippers are facing addition cost of warehousing. Their products have been shipped against too high transportation cost. Reducing turnovers will affect their cash flow and new orders will put on hold.
Another issue is that shipping lines have more or less forced shippers to sign up long term contracts with death freight penalties during the pandemic.
As a result shippers have been facing their next experience with their shipping lines, because of the economical situation their volumes of containers have dropped and based on the conditions in the named account contract (NAC) shippers have to pay death freight and / or to compensate the number of teu's which they are shipping from or to other trade lanes.
Manufacturing Companies changed their strategy
After the pandemic, manufacturing companies have been changing their production lanes and looking for better alternatives. Looking for domestic self-sufficiency in material supply. Dealing with geographically close countries (nearshoring), building relationships with likeminded partners (friendshoring). Spreading risk, reducing cost and optimizing lead time. This all should secure the supply of goods for the upcoming years.
Reducing environmental impact
Sustainability is a key issue for all transport modalities. Consumers do become more and more aware about the importance to buy products from decarbonization-oriented companies. Today pollution is a public concern. Customers do expect you to reduce these emissions. But also global banking institutions, private equity and venture capitalists want to see that their portfolio is aligned to sustainable organizations.
End-to-end visibility
Is required, creating 100% visibility with key real-time indicators. To run your operation smoothly, you need to create a control tower within your supply chain. Having your own ecosystem with your supply chain partners.
Last mile delivery challenges
Global and local retailers are reviewing their inventory distribution network. This all combined with their advanced e-commerce and omni-channels resulting into an unified commerce process.
Capability
A mature supply chain planning capability to always be a step ahead and ready to tackle supply chain risks and opportunities
Agility
Making sure your supply chain is responsive and agile to manage the unexpected, and to deal with these threats and disruptions appropriately, efficiently and profitably
Online retail on product manufacturing
Online platforms want to differentiate their products offer, change type and style of packaging. Manufacturers have to provide more customization. This demand will change the manufacturing footprint but also how supply chains operate. Will this only divert production or will this establish new supply chains?
Key actions as a logistic company to take in 2023 include
Optimize procurement – keeping transportation costs under control

Human resource – talent scouting

Network exposure - expand you global supply chain

Prioritize technology investment – cloud based TMS

Invest in automation - to replace manual supply chain activities

Global sourcing - new products, trade lanes and clients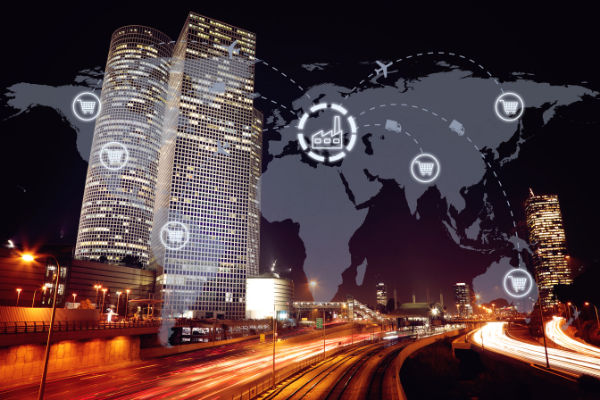 Technology investment accelerating
One of the key trend is investing in a cloud based Transport Management System (TMS). This trend will accelerate during 2023. When you automate your business processes, you increase their efficiency and reliability and prevent human errors.
Digital transformation
Organizations recognize that technology will help them to optimize workflow, grow and reduce cost. Technology was mainly used for the back office activities and customer engagement. With the cloud based TMS if will uplift the online supply chain planning maturity, automation of warehouse and operational tasks, gathering better end-to-end supply chain analytics to create enhanced visibility.
Rise of Automation and Ai
Artificial intelligence (Ai) is upcoming for some years now. In 2023 it is becoming more common in all kind of processes within logistics. Where automation is simple a machine performing of different tasks, with main purpose to reduce human labour. The machinery has been specifically programmed for certain tasks.
Where Artificial intelligence (Ai) tries to mimic characteristics of human intelligence and does learn on its own and it able to assist with more difficult and complex tasks. Thanks to machine learning and deep learning, Ai applications can learn from data and results in near real time, analysing new information from many sources and adapting accordingly.
How is Ai useful in daily life? For example: voice assistants and image recognition for face ID in smartphones.
Evolve Digitalization
There are many ways of digitalization within the logistics industry. 7ConNetwork is offering a wide spectrum of services. Having their own digital booking platform offering shippers, agents and carriers to be part and to connect to simplify their businesses. Having partnerships with state of art digital suppliers who can help you to optimize your business. Combining the digital platforms with a worldwide network of experts!
ACHIEVING SUCCESS FOR YOUR FORWARDING BUSINESS IS AS EASY AS 1,2,3…
When you join 7ConNetwork, you not only get connected to like-minded forwarding experts, you also get plugged-in to our state-of-the-art online booking platform. Plus we handle the Marketing and Promotions on your behalf, which are guaranteed to bring in new business for you. Additionally, you gain procurement advantages and access to other solutions to improve and broaden your service offerings.
KICK-START YOUR PLANS FOR SUCCESS SIMPLY FOLLOW THESE 3 EASY STEPS
Fill out the online form

Get plugged into the world of 7ConNetwork*
Or mailto: join@7connetwork.com to schedule a free consultation and learn more about how we can assist you in growing your transportation business.